acid_fish
[Error: unknown template qotd]
I just have a regular beard, but I'm a big fan of many facial hair styles, especially the handlebar mustache (the longer and curlier the better), mutton chops, the French fork, the Hulihee, and the Sidewinder (as per my "facial hair types") mirror, which I can't find a good picture of right now.
Here's my beard now: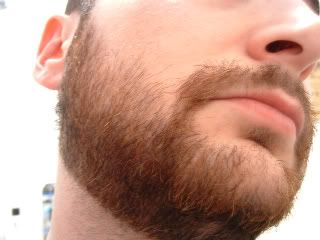 I've decided to not trim it for the rest of National Beard Month and see what happens! Usually I can't grow it much longer than this because it grows curly and stabs me in the face and it's really uncomfortable. But I'd like to grow my mustache out for the Edwardian Ball coming up in January, so maybe that can start now.